Tips for Mastering Thanksgiving: From Hosting to Being a Great Guest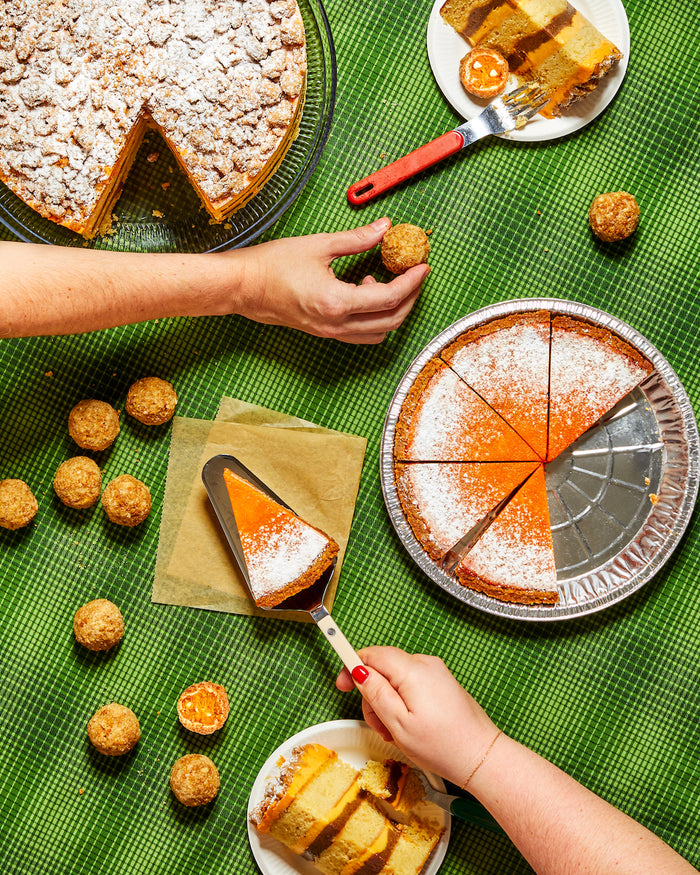 Introduction
If you've ever attended a Thanksgiving day gathering, you know food is really the main event. While it's lovely to celebrate tradition and gather with friends and loved ones, a Thanksgiving without loads of sweet and savory foods just isn't the same from a glistening roast turkey to a pumpkin pie table, but preparing all that food can be a bit of a chore.
Planning Your Thanksgiving Timeline
Like most things in life, planning is the most important part of pulling off a successful holiday meal. A few weeks before the big day you should sit down to thanksgiving menu plan, taking into consideration how many guests you will have, what kind of equipment you have to work with and any scheduling limitations. Note which items can be made in advance, and start to build out a prep week schedule and grocery list.
In this phase it's also good to consider what items you don't need to make from scratch. Maybe you like to make your own rolls, or are good with ones from the bakery. Perhaps a box of stuffing is your preferred route, or you like to DIY. If you need help with dessert, don't forget we ship our iconic desserts nationwide.
Pumpkin Milk Bar Pie
Meet the 2-in-1 pie of your dreams. Pumpkin Milk Bar Pie has the gooey, buttery, fudgy consistency of a pecan pie mixed with the quintessential pumpkin flavor you can't resist during fall. Your dessert plate will never be the same (in a good way). This pie is a hit at any type of fall event—parties, birthdays, Friendsgiving—or even just a Tuesday night.
Preparing Your Thanksgiving Menu
When planning your menu make sure you take into account your guests. What are their preferences? What is the most popular Thanksgiving dessert? Are they big eaters or more snackers? Vegetarians (perhaps some green bean casserole)? Will there be any gluten free guests? Best to add mashed potatoes to the menu as well! These elements should all go into planning your big day and the dishes you will serve.
Mastering the Art of Hosting a Happy Thanksgiving Day
Cooking and baking is just one of the tasks of hosting. There are loads of big and small touches that go into hosting a Thanksgiving gathering. Here are a few Thanksgiving timeline tips to make your home feel ready for your guests and channel in your inner Martha Stewart while hosting thanksgiving.
Think about seating. Make sure there is enough space around the table - as well as place settings - so everyone feels comfortable and welcome.
Plan your vibe. As host it's your job to set the scene - so make it a nice one! Crank up the music and light some candles to get folks in the spirit.
Set yourself up for success. One way to ensure your party will be a dud is to be so stressed in the kitchen that you can't hang with your guests. One shortcut to a fun time: order dessert to be shipped to your door!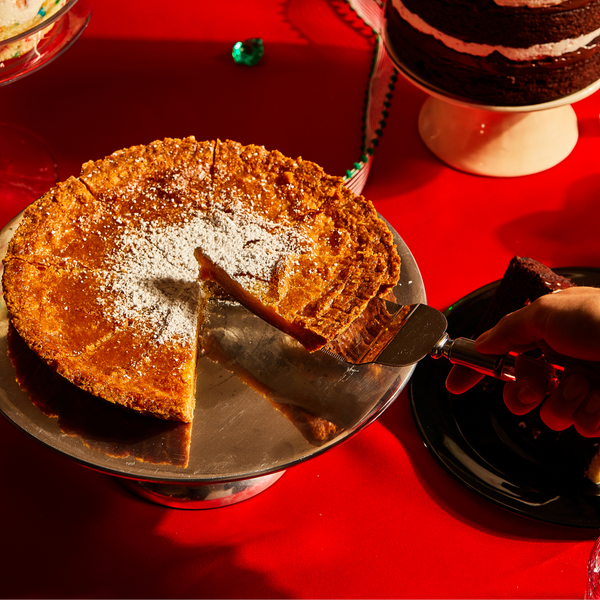 Milk Bar® Pie
Our signature, gooey Milk Bar Pie has a sticky, buttery, salty-sweet filling in a hearty oat-cookie crust. *This* is the pie that put Milk Bar on the map. Get it delivered fresh, anywhere in the USA. We dare you not to have a second slice.
10" pie serves 8-10.
Monthly Care Package
Whether you're a super gifter, creature of habit or just love the thrill of getting something sweet delivered every month, we've got your back. This monthly delivery option allows you to sit back and relax, knowing that we'll send (your favorite) Milk Bar treats, every month. Your order will arrive the same time each month, so you can plan your dessert breaks accordingly. If you want to cancel or adjust the details of your subscription, just log into your Milk Bar account and navigate to "manage subscriptions" to make changes, or check out our FAQs here for more info.
Please note, monthly care package orders are not eligible for delivery date selection and typically ship within 1-3 days of purchase. If you have a one-time purchase in the cart with the monthly care package, you cannot select a delivery date. In order to select a delivery date, place one-time purchases separately from the monthly care package.
Possible uses for monthly delivery:
Always having something sweet on hand when company calls
Stocking your office break room with goodies so everyone likes you
Monthly "I see you" moments on the doorstep of someone you like/love
Making sure your midnight snack supplies are maintained
An autopilot option for nonstop birthday gifting needs
Your college kid needs to know cookies don't grow on trees but do show up every 4 weeks give or take
Your bookclub loves a good snack
The thrill of seeing the white and pink box on your doorstep
Being a Great Thanksgiving Dinner Guest
Confused on what to buy for Thanksgiving dinner? If you're not on turkey day hosting duty this year, don't get lazy and think you are on easy street - being a good guest takes work too. Here are a few tips on how to make sure you get an invite to return again next year.
Show up on time. Not early. Not late. No one wants someone in their house when they are still setting up. And on the flip side, waiting for latecomers to arrive before you can dig in is a real buzzkill.
Offer to help! Don't just stand there, make yourself useful. Offer to do the dishes, or set the table, or watch the sweet potato casserole bake, whatever you can do to keep the host feeling stress free.
Never show up empty handed. A bottle of wine is nice, but a Milk Bar Pumpkin Pie is nicer! Bring something for the group to enjoy or for the host to have the next day.
Make Thanksgiving Special with Milk Bar
Of course no Thanksgiving is complete without something sweet on the table. While a gooey Milk Bar Pie makes a great Thanksgiving centerpiece, don't forget how great a layer cake can be. Our Pumpkin Coffee Cake Cake is a festive dessert, and makes a great snack the next day as well. Your guests, or your host, will be going for second helpings.
Pumpkin Coffee-Cake Cake
Enjoy 30% off the 6" Pumpkin Coffee-Cake Cake. No promo code needed, just add to your cart!  
The cake that sold out in 10 days is back by popular demand! We bake a vanilla cake and layer it with cinnamon goo (yes, it's a thing), crunchy cinnamon streusel, pumpkin cheesecake filling, and pumpkin frosting—then top this beauty with the *best* part of coffee cake, heaps of coffee cake topping. Full on fall, and perfect for every seasonal celebration.
Conclusion
Thanksgiving is a holiday folks look forward to all year, so make sure you are planning well and giving yourself time to enjoy the festivities. Starting your menu and Thanksgiving dessert planning early, thinking through the thanksgiving dinner dishes you want to serve, and outsourcing where you feel comfortable will all help you have a turkey day holiday to remember!