How Delivery Works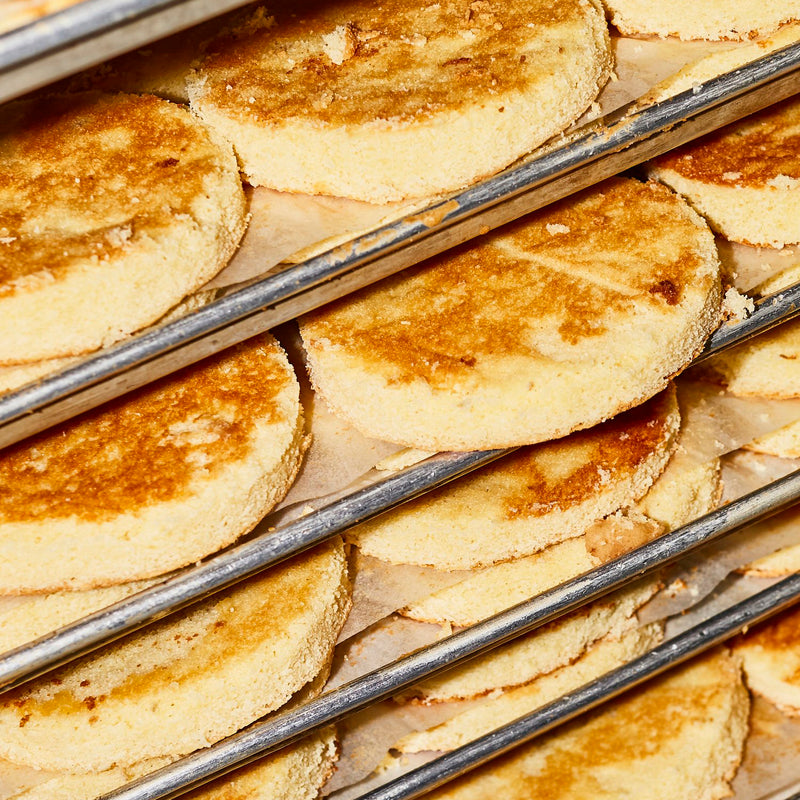 FROM OUR KITCHEN
Your treats are handcrafted and frozen for peak quality and enjoyment!
TO THE PACKING STATION
We wrap your order carefully in specially designed, insulated packaging complete with ice packs to make sure it stays fresh in all conditions for up to 48 hours.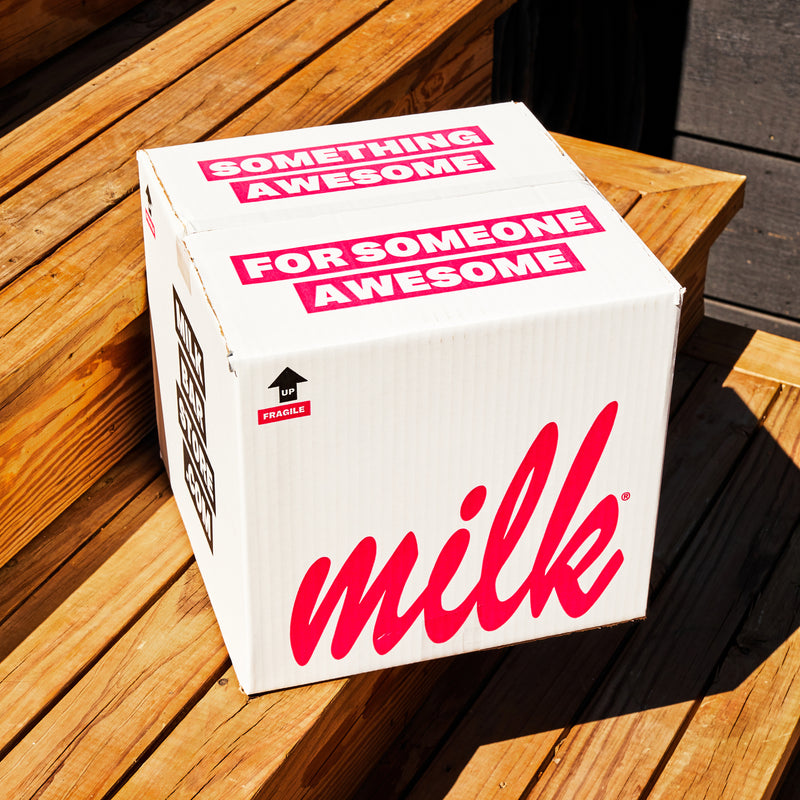 TO YOUR DOOR
Before you know it, your treats will arrive on your doorstep. Get unpacking and pop them in the fridge… or dive right in.
Bakery Delivered
to Your Door
Now that you've got all the details, let's get you some treats.
DELIVERY & SHIPPING FAQ'S
Got questions about your gourmet bakery delivery? We've got answers.
Can you ship to my location?
We ship nationwide (within the USA), except for US Territories, overseas military addresses, and P.O. Boxes. We deliver Monday through Sunday, with some zip code restrictions.

We ship with the following partners: FedEx, UPS, CDL, OnTrac, and AxelHire, depending on where in the United States you are located.

At this time, we are not offering international shipping.
What are the shipping costs?
Our shipping costs vary based on your delivery date and delivery destination. Selecting the next available delivery date may incur a higher shipping cost. We recommend selecting a delivery date 3 or more days ahead of your celebration. Your treats will stay in fresh and perfect condition for your event. Follow our storage guidelines below.
When will I get my tracking information?
Our orders are shipped out as late in the day as possible to lessen the time in transit to you! Tracking information is typically sent between the hours of 6-9PM. Still have questions? Reach out to us at help@milkbarstore.com, and we can look into it for you.
Can I specify a delivery window?
You can actually select the delivery date for your order at checkout, up to 30 days in advance.

We recommend always scheduling your order to arrive at least 1-2 days early if you are planning a time-sensitive event, to account for any transit delays. If you will be having your items arrive early, please see here for storage details.

We unfortunately can't guarantee a specific delivery time on the day your order is expected, but most deliveries typically arrive before 9PM on your scheduled delivery date
How do I store my items and what's the shelf life?
Cookies stay fresh at room temperature for 5 days and can be stored in the freezer for up to 1 month.

Milk Bar Pie and cake truffles, which all require refrigeration, stay fresh in the fridge for 7 days and up to 1 month in the freezer.

Cakes can be stored in the fridge for 5 days and up to two weeks in the freezer (cakes should be removed from the fridge 1 hour before serving).


Live Near a Milk Bar?