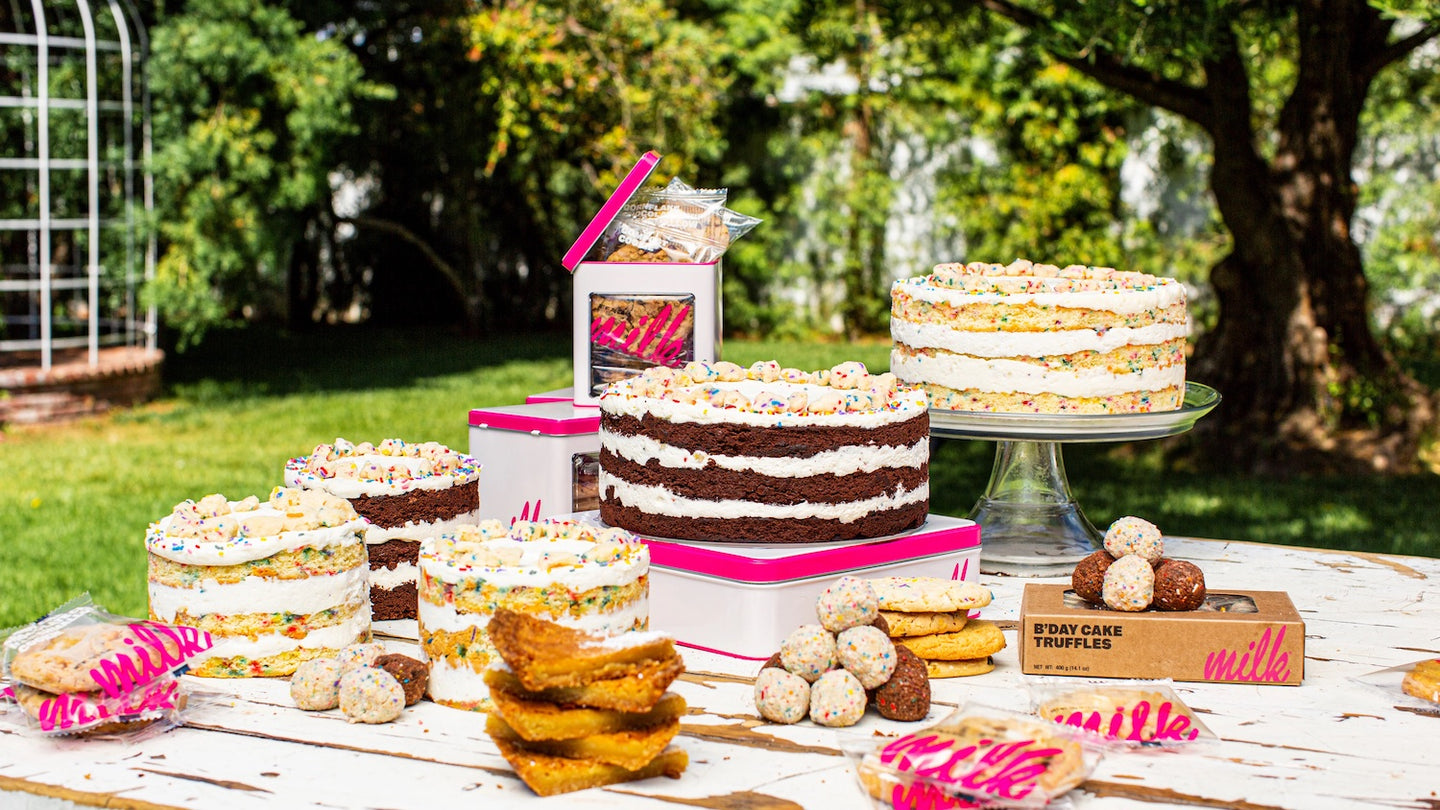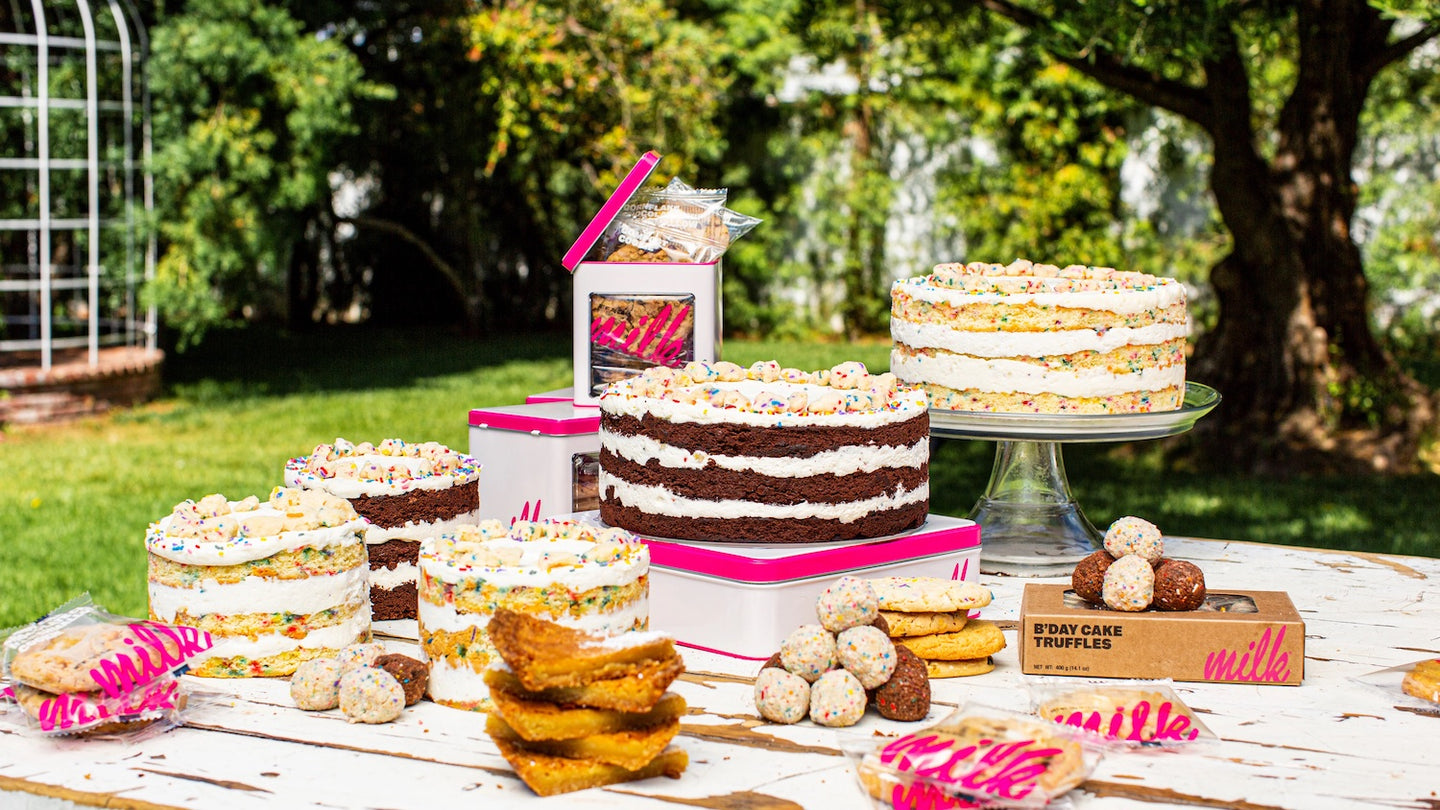 THE PERFECT BIRTHDAY, DELIVERED.
A tasty gift is always the way to go. Our iconic birthday cakes are inspired by our childhood favorites and made to wow on a whole new level.
Treats delivered in 1-2 days
Why Choose Milk Bar?
CHILDHOOD FAVORITES, WITH A TWIST.
Try our award-winning Birthday Cake and our fan-favorite B'Day Cake Truffles! They'll take your taste buds back to childhood.
PACKAGED FOR PERFECT DELIVERY.
We make your treats fresh and flash-freeze 'em for peak quality. They arrive carefully wrapped in insulated packaging, so you can dive right in.
NEXT-DAY DELIVERY.
If you're a last-minute gifter, we've got you covered with next-day delivery, anywhere in the USA.
BRING THE PARTY
Treats for taking birthdays up a notch (or 10).
" The cakes were packaged so perfectly, arrived in plenty of time, looked incredible, and tasted like heaven."
" When you think of a birthday cake when you are 6 years old, this is what you hope it will look and taste like. Will be ordering again!"
" The cake was incredibly moist and the icing was the perfect level of sweet."
THE BEST OF THE BEST
Treats that change the way you think about dessert. Think layer cakes with unfrosted sides, gooey pie, and fudgy Cake Truffles. Don't be shy—give 'em a try.
HOW DELIVERY WORKS
FROM OUR KITCHEN
We handcraft your treats fresh to order in our kitchens, then flash-freeze 'em for peak quality.
TO THE PACKAGING STATION
We carefully wrap your order in specially designed and insulated packaging, complete with ice packs, so your treats stay fresh for up to 48 hours, no matter the conditions.
TO YOUR DOOR
Before you know it, your goods will be on your doorstep. Open your care package and pop your treats in the fridge...or dive right in :)
WAIT, THERE'S MORE!
You're in luck. Try our award-winning layer cakes, gooey pies, and fudgy truffles. Send something awesome to someone awesome.