Pumpkin Dulce De Leche Greta Bar Cookies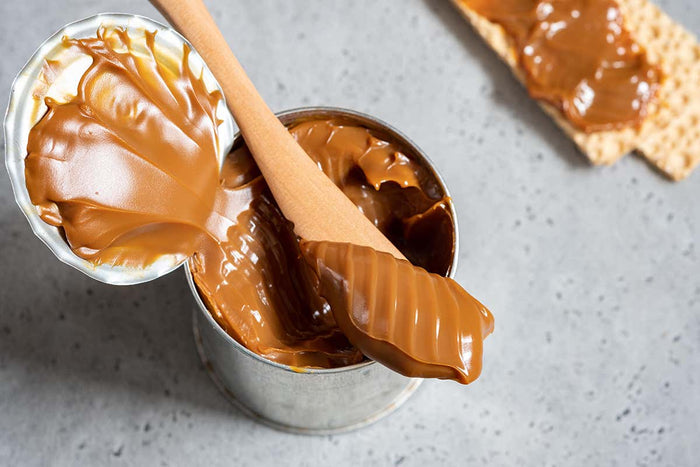 1 stick unsalted butter, at room temperature, or slightly melted
¾ cup sugar 
¼ cup light brown sugar 
1 large egg
¼ cup vegetable oil
1 teaspoon vanilla extract
½ cup pumpkin 
1 ½ cups flour
1 teaspoon kosher salt
½ teaspoon baking soda
½ teaspoon cinnamon
2 tablespoons sugar
2 teaspoons cinnamon  
½ cup butterscotch chips, sauce, dulce de leche or bake club caramel (!!!)
Preheat the oven to 350 degrees. Grease an 8x8" square pan.
Combine the butter and sugars in a bowl until homogenous. Add the egg, oil and vanilla until it becomes one glossy batter. Stir in the pumpkin until well combined. 
Add the flour, salt and baking soda and ½ teaspoon cinnamon and mix until just combined. Spread the dough evenly in the pan, making sure it gets into the corners. 
In a small bowl mix the 2 tablespoons sugar, 2 teaspoons cinnamon together. Sprinkle the top of the batter with cinnamon sugar moisture. Scatter chips or caramel sauce over the surface. Using a butter knife, swirl these items with the batter.
Bake for 15-20 minutes, until the cookie slab has puffed and set, with light brown edges.  Cool completely in the pan before cutting into squares.