Chocolate Mayo Cake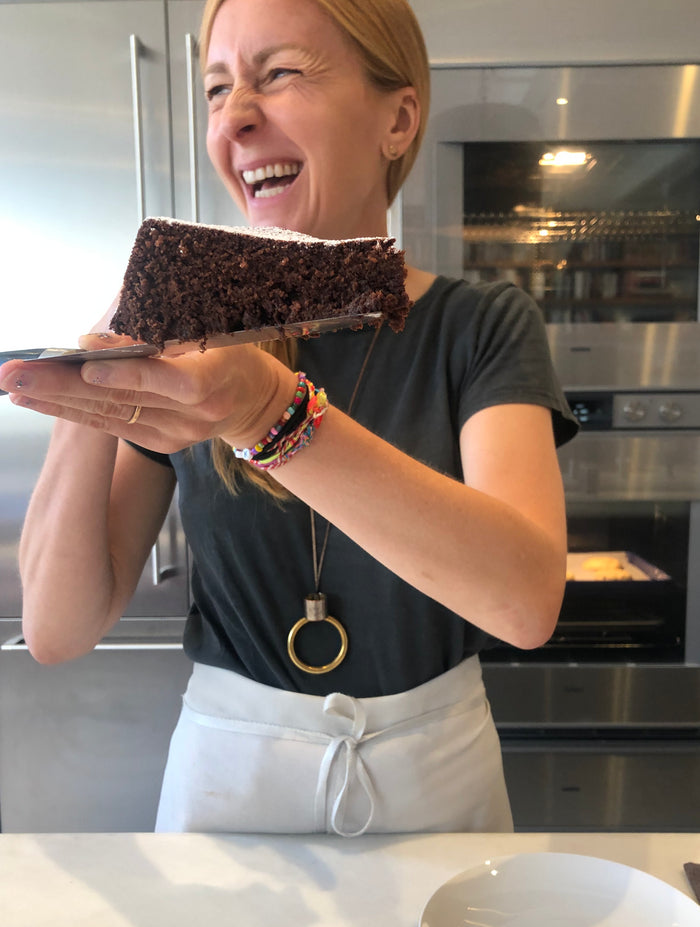 Makes 1 chocolate cake
2 eggs
1 ¼ cup sugar
¼ cup light brown
⅔ cup mayonnaise
½ cup milk
2 teaspoons vanilla 
1 cup flour
⅓ cup + 1 tablespoon cocoa powder
1 ½ teaspoon baking powder
1 ½ teaspoon salt
Heat oven to 350F. Grease your baking pan.
In a large bowl, whisk together eggs and sugars until light and fluffy. Add mayonnaise, milk and vanilla and whisk until combined. Whisk in flour, cocoa powder, baking powder and salt until smooth.
Fill one round pan or divide evenly across pans and bake 30-35 minutes until toothpick clean.
Cool completely before layering with any kind of frosting your brilliant imagination comes up with.
Fudge sauce glaze? 10x dusting? Cream cheese frosting? Nutella icing? I vote for them all— DO YOU, Bake Club!