Bake Club Pop Rocks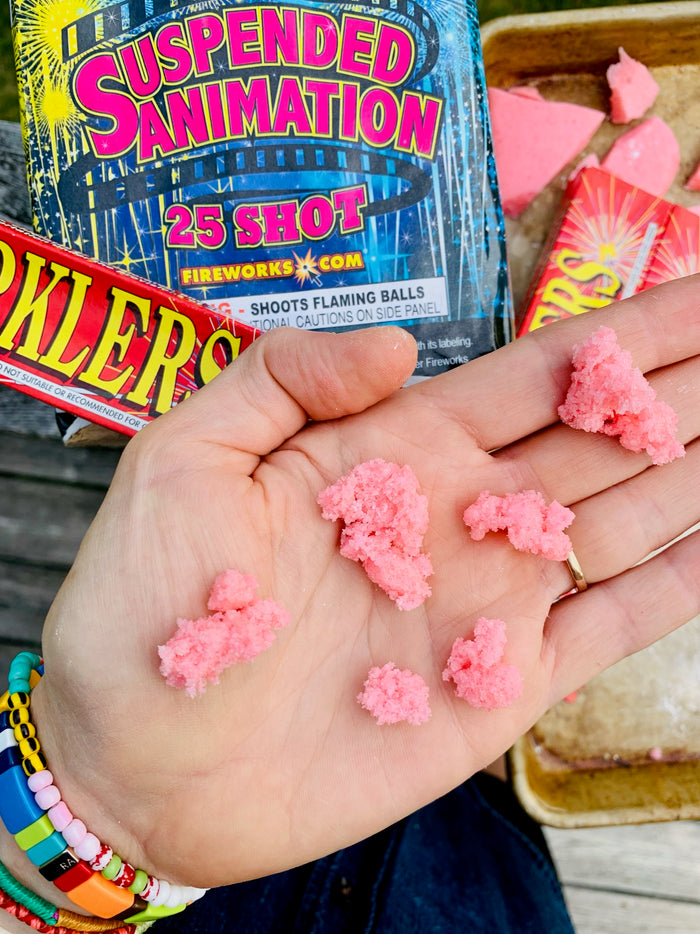 Bake Club Pop Rocks
1 cup sugar
¼ cup light corn syrup OR honey
¼ cup water
1 ½ teaspoons baking soda
1 tablespoon citric acid
1 ½ teaspoons kool aid mix, country time lemonade, jello powder pack
OR
1 ½ teaspoon baking soda
1 tablespoon + 1 ½ teaspoons (about 2 packs)  emergen-c (it has citric acid and flavor already in it!!)
(Flavored extracts and food colorings also welcome!)
Grease a baking sheet and set aside.
In a medium, heavy bottomed saucepan, heat sugar, corn syrup and water to 300F- just beyond hard ball state, go with me on video- I'll explain it all- it you don't have a thermometer, don't worry, neither do I!
Off heat, stir in baking soda, citric acid and a flavorful, powdered drink mix.
Pour onto prepped baking sheet and let the slab of hot sugar syrup cool completely. 
Break up, transfer to a ziploc bag and using a rolling pin or bottom of a pan crush into smaller pieces. 
This is my favorite snack for fireworks- it's makes for the most epic surround sound moment!