Bake Club Peppy Snowflakes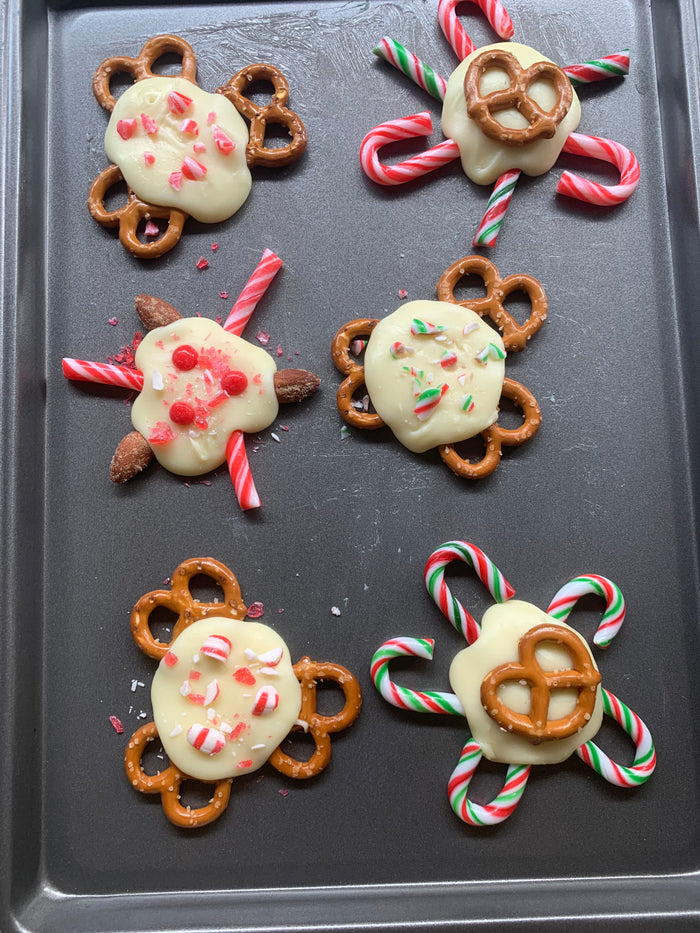 Makes 12 peppy wonderland treats
1 cup white chocolate chips (milk, semisweet, etc all work!)
2 Tablespoons butter or neutral oil
¼ cup sweetened condensed milk
½ teaspoon peppermint extract
⅛ teaspoon salt
1 cup pretzels, toasted nuts, candy canes
Candies for decor
Grease the surface of a baking sheet or line with wax paper.
In a medium size bowl, gently melt chocolate with fat. Stir until smooth.
Stir in sweetened condensed milk until smooth, but thicker.
Stir in extract and salt until smooth.
Arrange pretzels, toasted nuts, candy canes, etc into snowflake-like designs with a bit of negative space in the center.
Spoon the white chocolate peppy mixture into 1-tablespoon pools in the center of each snowflake and decorate with any fun edible bit or piece you like or leave as is.
Allow the peppy mixture to cool and set 30 minutes before serving or storing.