Bake Club Oatmeal Cookies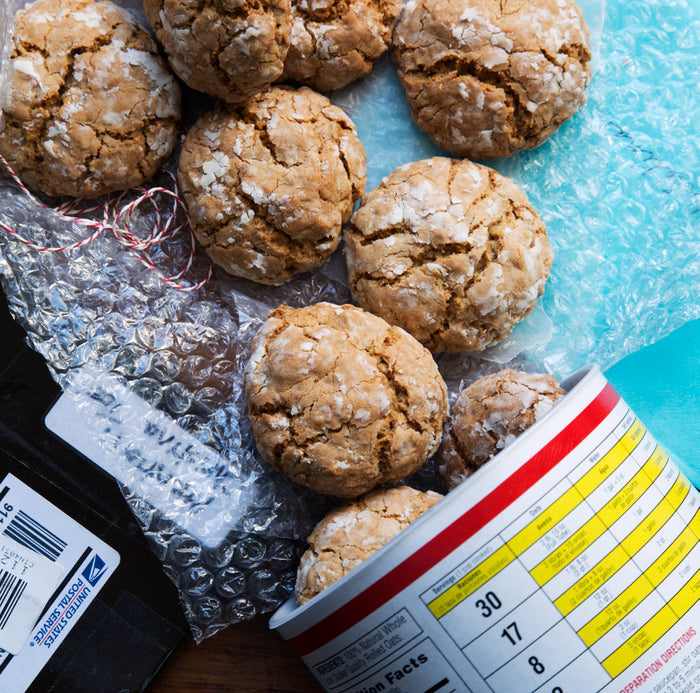 makes about 2 dozen cookies 
14 tablespoons butter (1 stick + 6 tablespoons) butter, softened
¾ cup light brown sugar
½ cup sugar
2 eggs
2 teaspoons vanilla extract
2 cups flour
2 ¼ cups old fashioned oats
1 teaspoon kosher salt 
1 teaspoon ground cinnamon
1 teaspoon baking soda
1 cup powdered sugar
Heat the oven to 375 F. 
In a large bowl, mix together butter and sugars until well combined. Add in eggs and vanilla and mix to combine.
Add in the dry ingredients and mix until just combined.
Scoop and roll the dough into golf-ball sized balls, roll in powdered sugar and place on a greased baking sheet 2-inches apart.
Bake for 9 minutes until they puff, crackle and spread with a golden brown edge.
Devour immediately or store in an airtight container. 
(Gram used to stick a slice of bread in with her batches to keep them soft and fresh for multiple days!)