Bake Club Jelly Donut Cookies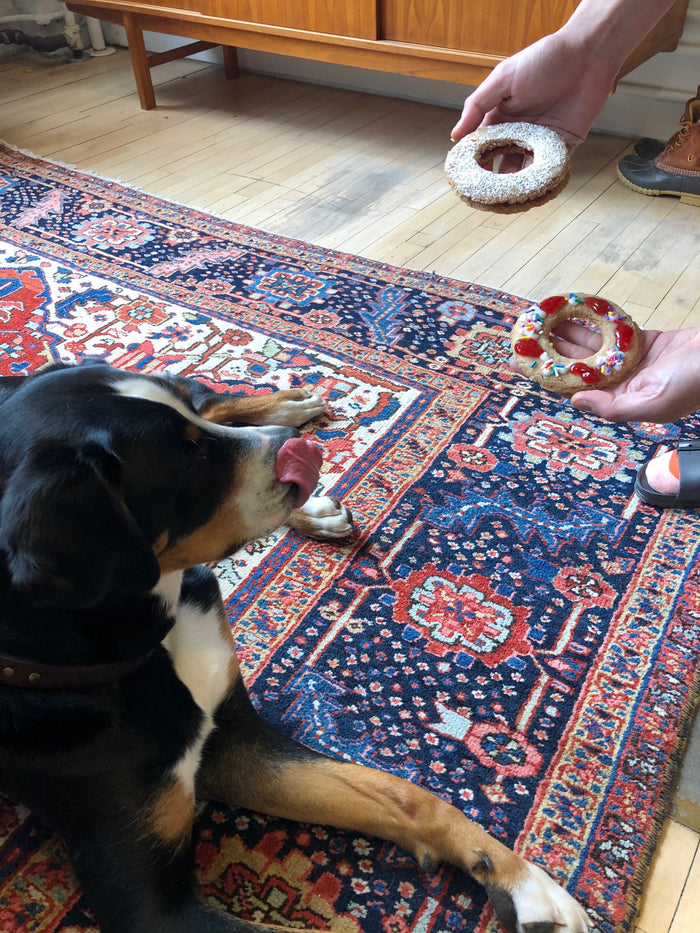 Makes about a dozen cookies
2 cups flour + more for dusting
⅔ cup sugar
⅔ cup light brown sugar
1 teaspoon salt
1 teaspoon cinnamon, optional
⅔ cup dirty (used) fry oil
6 tablespoons butter, melted
1 teaspoon vanilla extract
1 cup jelly of your choice
+confectioner's sugar for dusting or to mix with milk and use for dunking or piping (it's all about how you like your donut!)
In a medium bowl, mix together flour, sugars, salt and cinnamon (if you like a little cinnamon vibe to your donut). Mix in oil, butter and vanilla and stir just until combined. On a countertop, bring the mixture into a rectangular shape, patting down flat. Wrap in plastic and refrigerate 30 minutes to chill.
Heat oven to 325F, spray two baking sheets and find 2 items in your kitchen that can act as round cutters, one approx 4" in diameter, the other approx 2".
Roll dough out on a lightly floured surface to ¼" thickness and use the large round to cut as many circles as possible (you can always re use the dough scraps, too.) Then use the small round and cut small circles out. Transfer all rounds to sheets and bake 325F for 10 mins until golden brown around the edges. Cool completely on the baking sheets. 
Load jelly into a ziploc bag and cut a tiny hole in one end. Trace the donut shape of half the cookies, gently squeezing jelly out, then top with remaining half of the cookies. (I like to do the same with the donut holes!). Dust with 10x, make a little glaze with 10x and milk or a little jam and pipe on top or dunk— really depends what kind of jelly donut you love best!