Bake Club Hot Chocolate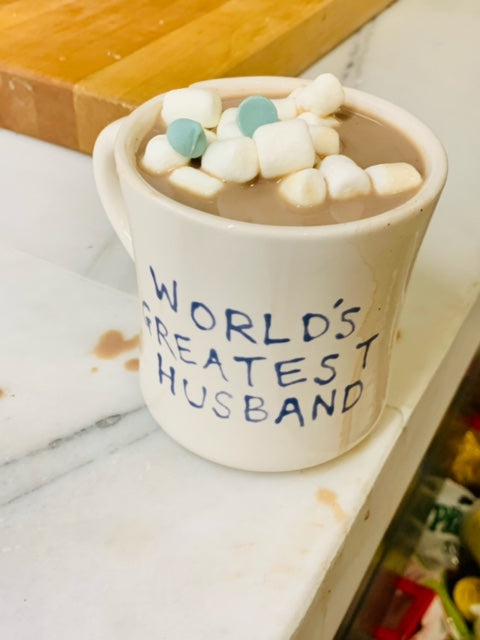 Up to ⅔ cup chocolate or other flavor with viscosity or in chip form (candy bars cut into small pieces are perfectly acceptable here, too!)
Up to 2 Tablespoons of cocoa, if you're feeling it
Marshmallows, mints, gummy things— cookies— you're in charge!
In a heavy bottom, medium size pot, heat milk and sugar on medium-low heat until very warm, on the brink of boiling.
Measure chocolate and cocoa together in a medium size bowl.
Pour hot, sweet milk over bowl of chocolate, let sit 30-60 seconds, then slowly whisk to dissolve. Continue whisking gently until entire mixture comes together as one smooth, flavorful hot chocolate/white chocoalte/ butterscotch/peanut butter chocoalte creation.
Divide evenly across mugs and garnish with something fun that tells the flavor story of your masterpiece.