Bake Club Graham Cracker Toffee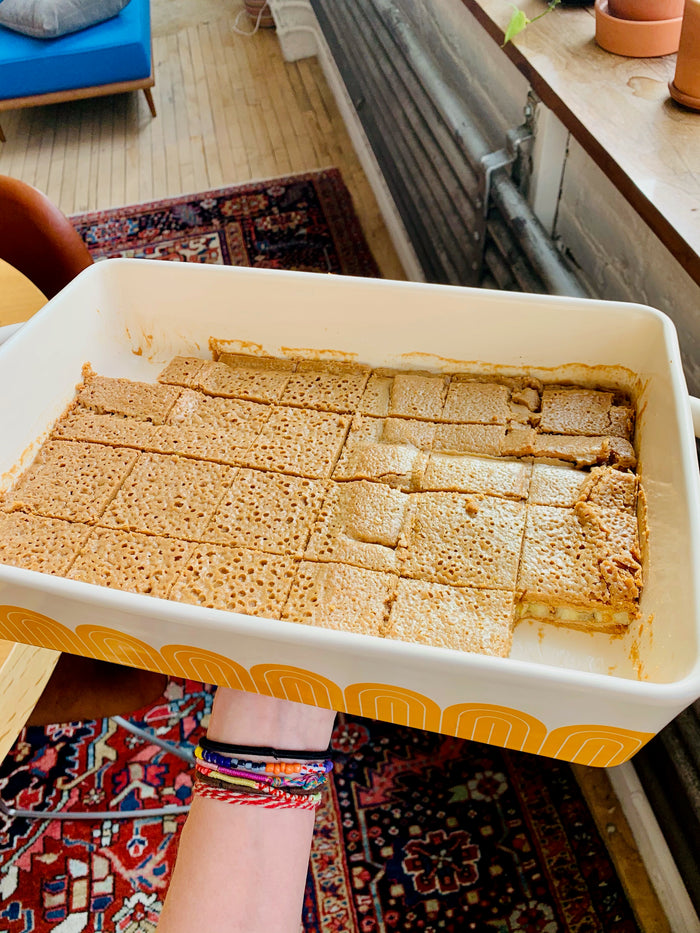 Makes 24 squares
2 sleeves graham crackers (or any other cracker you're inclined to bring to this party!)
1 ½ sticks (12 tablespoons) butter
¾ cup light brown sugar
1 cup peanut butter (or any other spreadable filling you think would make a killer flavor story with graham (or another cracker))
1 teaspoon vanilla
1 ¼  teaspoon salt
+bring any other vibes you're feeling to the mix- banana slices, butterscotch, honey, coconut, chocolate, etc.
(I'm rocking 3 bananas, sliced)
Heat the oven to 325F.
Line a greased 9x13 with a single layer of crackers.
In a medium saucepan on medium heat, bring the butter and light brown sugar to a boil. On low heat simmer for 3 mins. Off heat, stir in peanut butter, vanilla and salt.
(Put down any other flavor vibes you decided to bring to the mix on top of the graham cracker layer.)
Cover the magic layer with another layer of graham cracker.
Pour the delicious smelling pb mixture evenly over the top cracker layer and bake for 20 minutes where it will bubble, caramelize and infiltrate the cracker layer with magic.
Cool completely then cut into 24 squares.