Bake Club Easy Can't Mess It Up Bread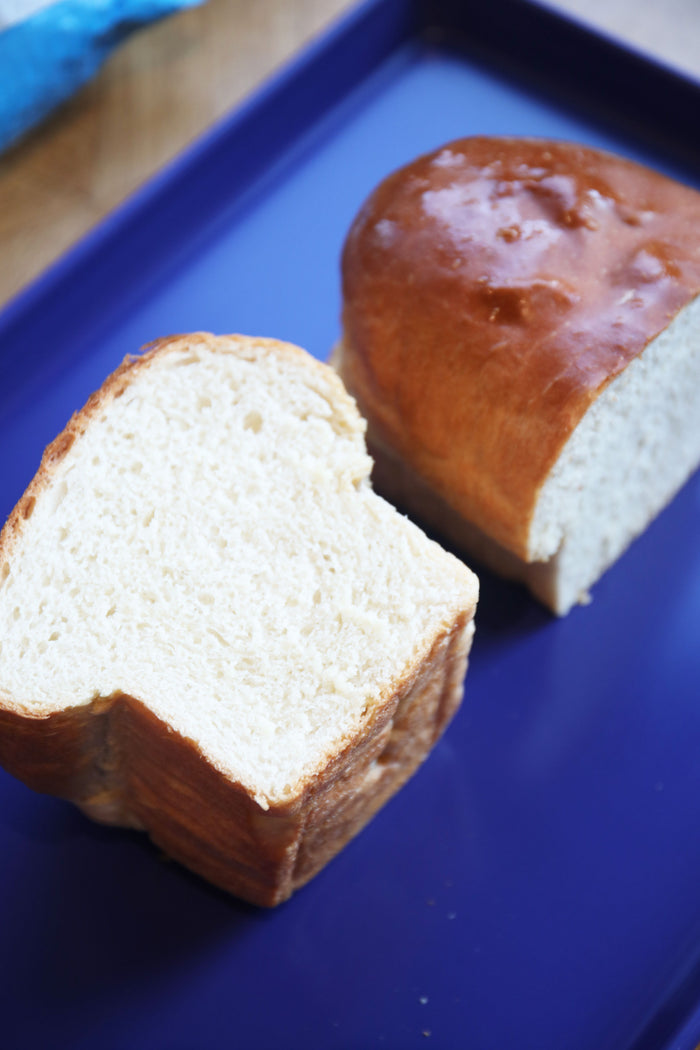 Makes one 9 × 5-inch loaf
1 package (2¼ tsp) active dry yeast
1 cup very warm water
¼ cup sugar
¼ cup neutral oil, plus more for greasing the bowl and brushing on top
¾ tsp kosher salt
2½ to 3 cups all-purpose flour
In a large bowl, whisk together the yeast and the warm water until foamy and completely dissolved.
Whisk in the sugar, oil, and salt. Mix in 2½ cups of the flour until you have a dough ball that's neither sticky nor stiff, but glossy and soft. (Everyone's kitchen humidity level is different. If your dough is way too sticky, add more flour, 2 tablespoons at a time, up to ½ cup. Err on the side of slightly sticky rather than slightly dry and tough.)
Lightly flour a work surface and knead the dough ball for 7 minutes. Oil a large bowl and set the dough inside, turning to coat. Cover with a damp cloth and place in a microwave not in use for 1 hour to double in size.
Preheat the oven to 350°F and grease a 9 × 5-inch loaf pan.
Knock the dough out of the bowl onto a clean work surface to deflate, then stretch the dough until it's vaguely rectangular. Place into the pan seam-side down, cover with the same damp cloth, and place the pan in a warm, dark place for 30 minutes (I like to use the microwave, turned off), until the dough has risen 1 inch above the pan's brim.
Bake until golden brown, about 40 minutes.
Let cool on a wire rack for a few minutes before brushing the loaf with extra oil. Remove the loaf from the pan to finish cooling. Slice and serve.