Bake Club Cheesy Lava Love Cakes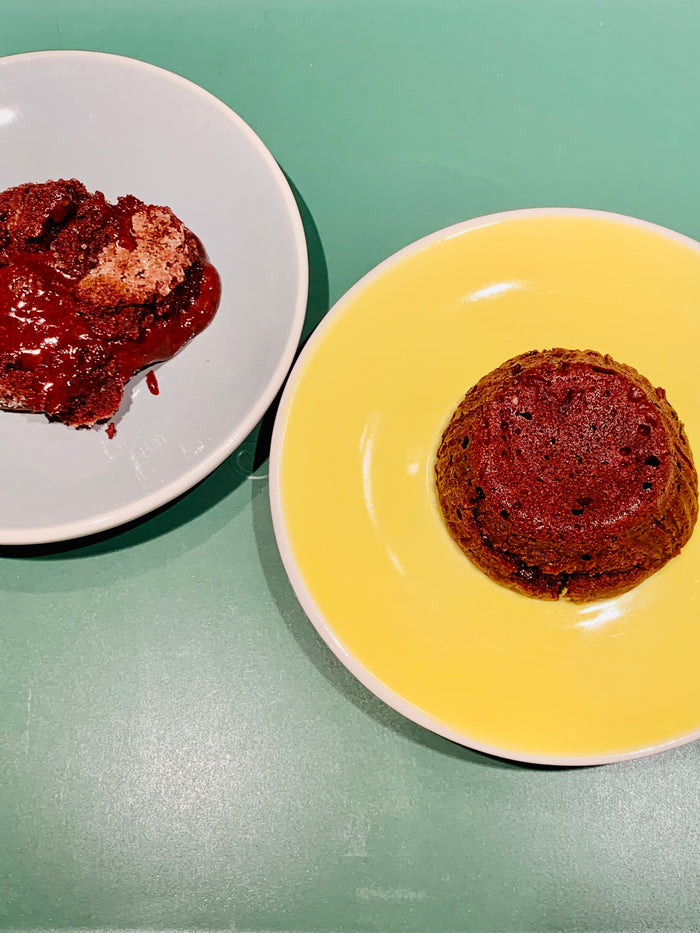 1 cup (6 ounces) semisweet chocolate
½ teaspoon red food color
1 tablespoon all-purpose flour
½ cup (3 oz) chocolate chips
Grease 8 disposable cupcake tins (cut apart) or 4-8 individual ramekins (depending on size).
In a small heatsafe bowl, gently melted butter and chocolate together using a microwave or double boiler. Stir intermittently with a plastic spatula until smooth. Set aside.
In a medium bowl, beat eggs and sugar with a mixer until super, duper fluffy, about 2 minutes. Mix in butter-chocolate mixture.
Mix in vinegar, red color, flour and salt.
Fill molds ¾ of the way full with batter, add 1 tablespoon chocolate (or 1 large chocolate chunk) into the middle.
Bake at 400F for 7-8 mins until cakes poof but are still gooey in the center.
Invert onto a plate and serve immediately for maximum lava love moments.