Batter you're allowed to eat
If baking is just an excuse for you to sneak a taste of batter, you're our people. And we have the perfect treat for you—meet Batter Bites. These frozen bites taste like licking the bottom of the mixing bowl, without the mess (or the raw eggs) :)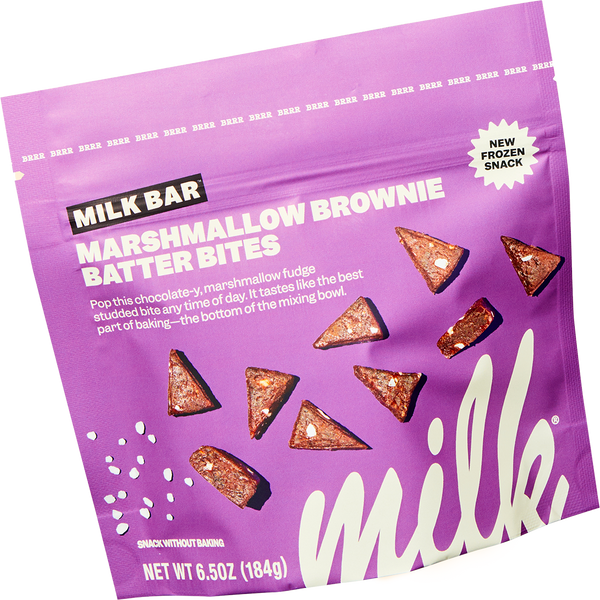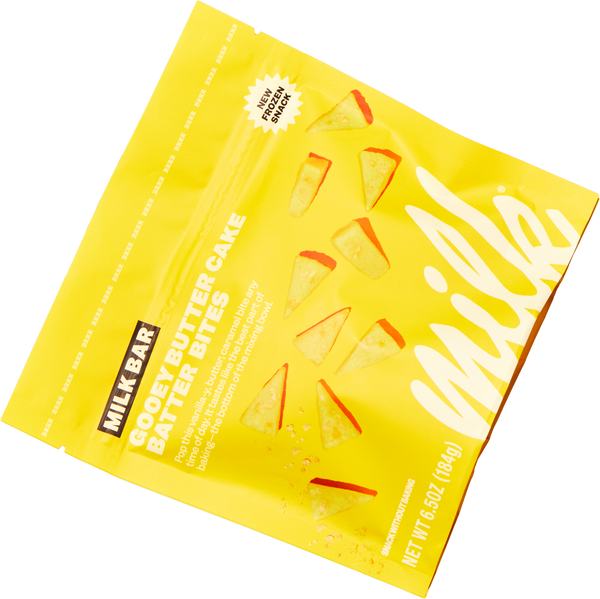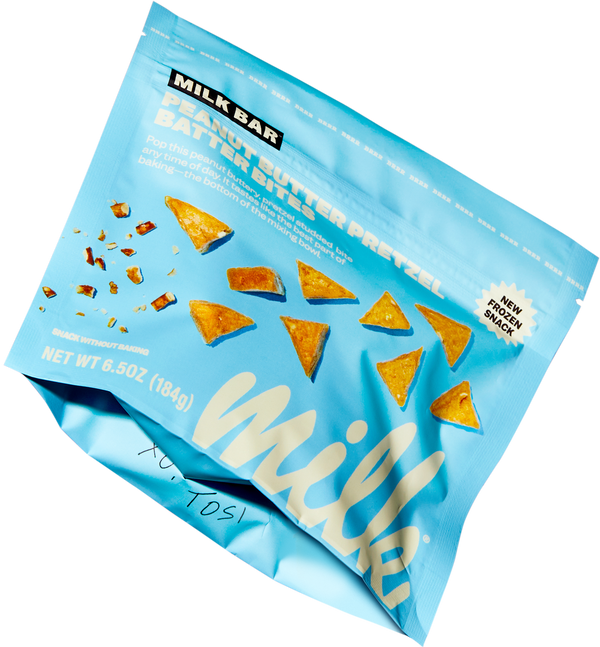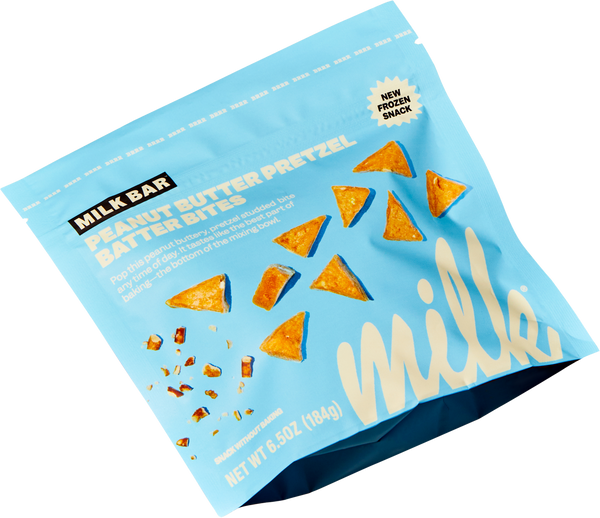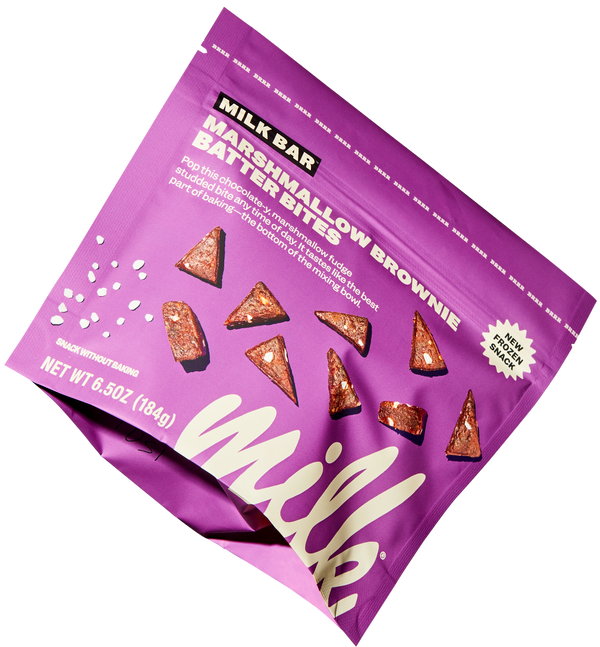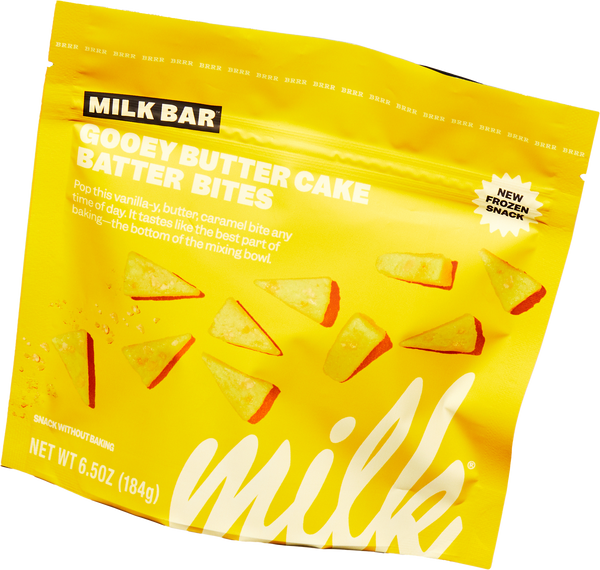 Batter—the best part of baking
Batter—the best part of baking
Batter—the best part of baking
Batter—the best part of baking
Batter—the best part of baking
Inspired by our cravings
Sneaking a bite of batter is the quintessential craving of our youth (and let's be honest, of today). So we set out to turn that magical moment into a snackable creation that requires zero effort to enjoy.
Pastry-chef crafted
Straight out of our Williamsburg R&D Lab, these unique flavors are inspired by our founder Christina Tosi and team's most beloved dessert recipes—with a culinary twist!— and made to wow your tastebuds.
Deeply delicious
Frozen, melt-in-your-mouth, mind-blowing batter that you're actually allowed to eat. No baking, no mess!
Gooey Butter Cake
Batter Bite
It doesn't get more classic than this. Vanilla-y, buttery cake batter with caramel pieces. It's all the joy of sneaking a taste of your favorite batter—without any of the baking.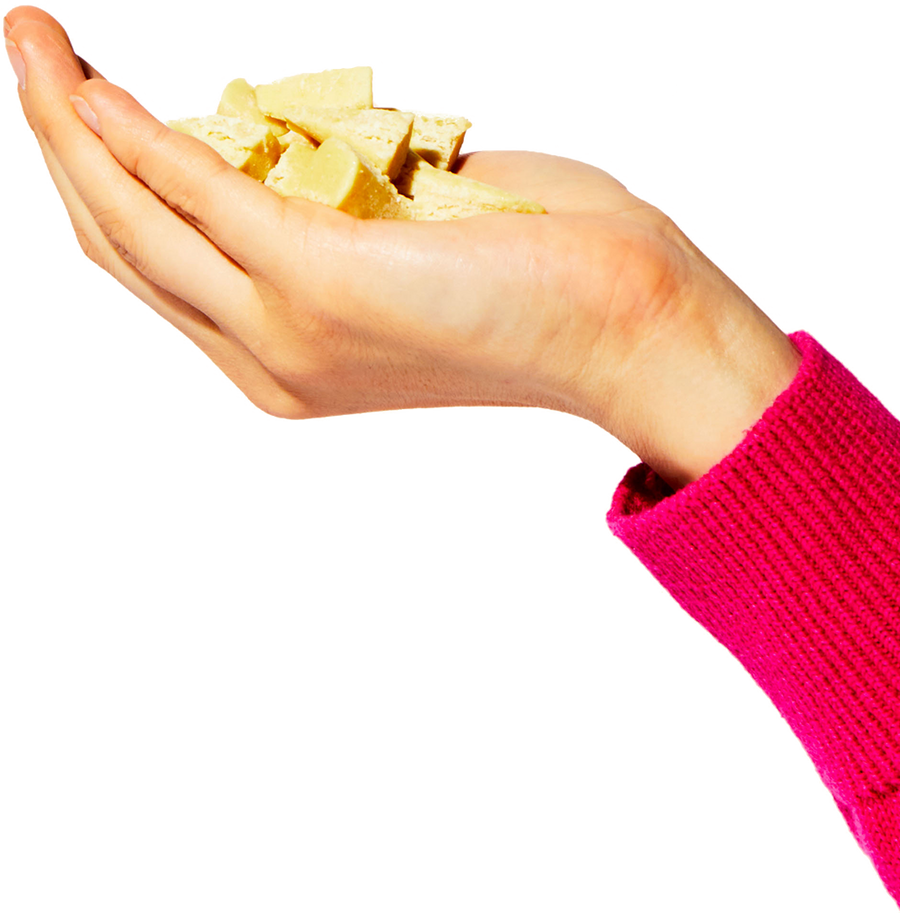 Marshmallow Brownie
Batter Bite
Hello brownie lovers. Reach for this chocolate-y, marshmallow studded bite of brownie batter whenever you need a pick me up.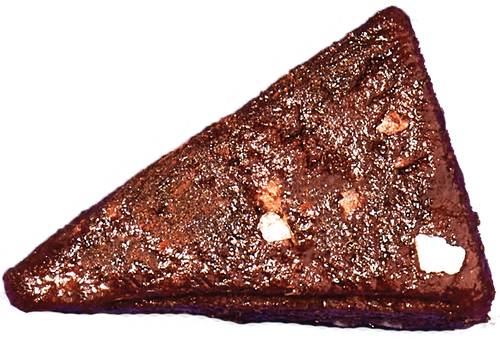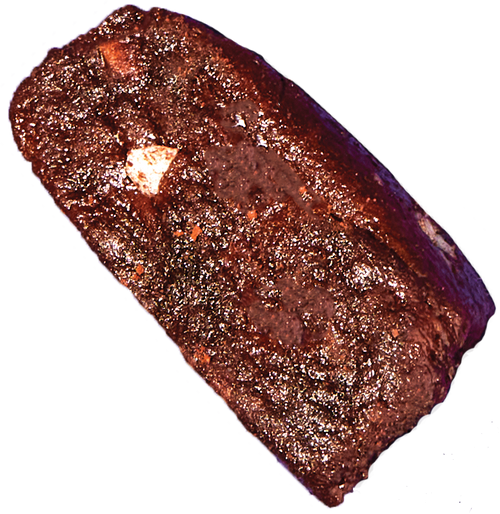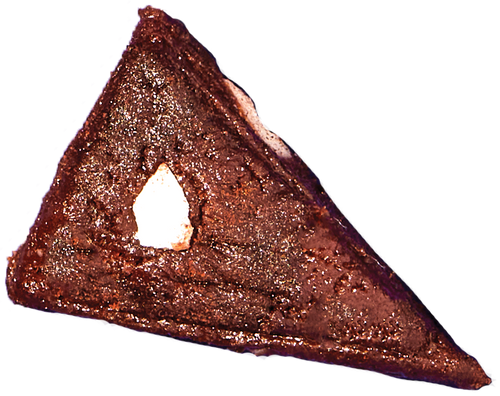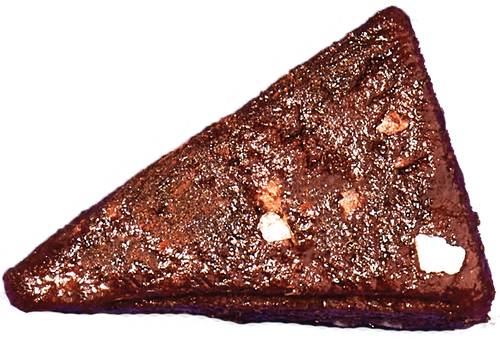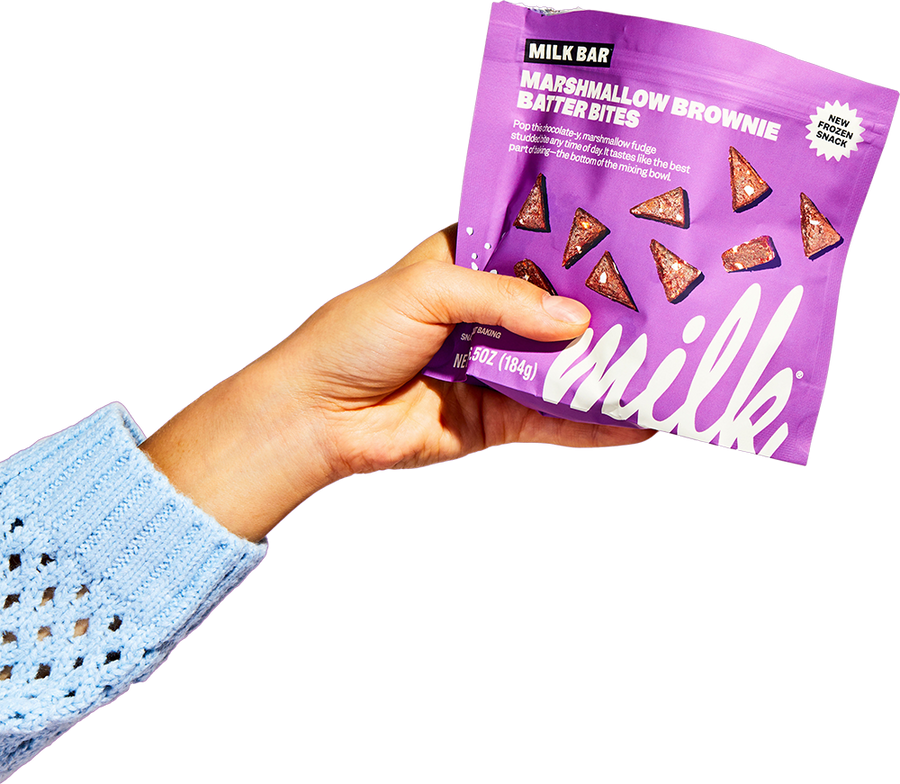 Peanut Butter Pretzel
Batter Bite
Put down the spatula and pick up this salty, sweet peanut butter cookie dough Batter Bite with pretzel pieces. It's our favorite cookie dough batter in a little frozen bite we can't resist.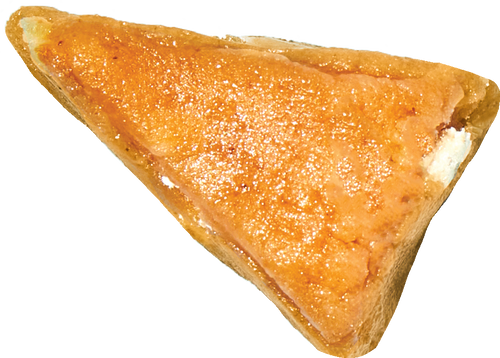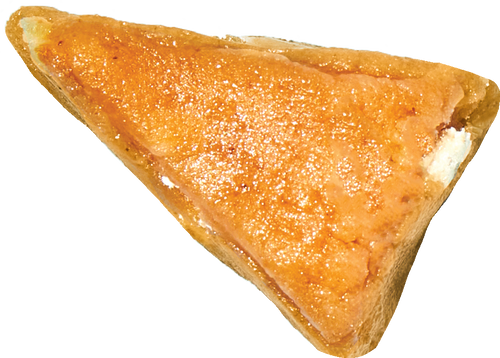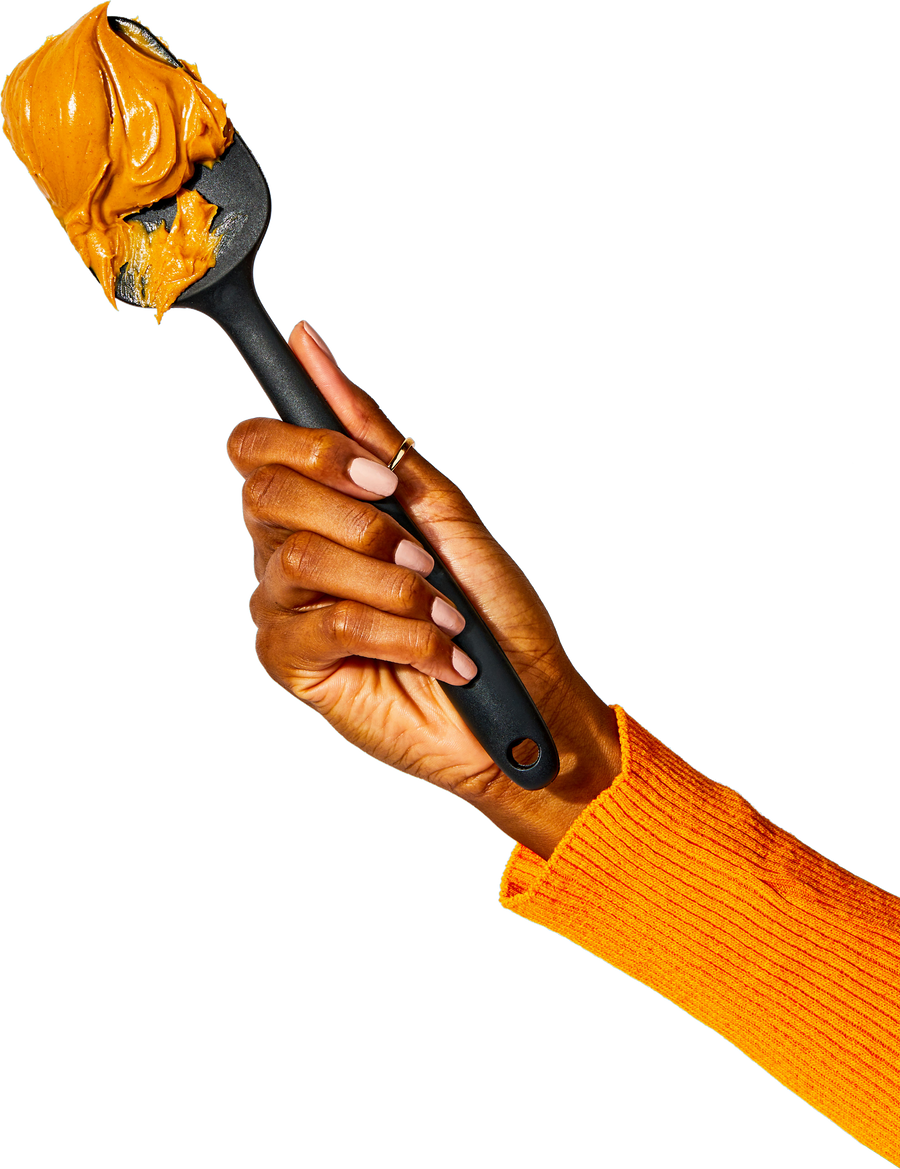 Batter Bites:
All the gooey details
What is a Batter Bite?
Batter Bites are snackable frozen batter, giving you all the joy of licking the bowl, without any of the baking :) They're all-natural, contain no artificial ingredients, and are certified kosher.
Where can I buy them?
Batter Bites are currently available online at milkbarstore.com, at Milk Bar's LA and NYC Flagship stores, and at Whole Foods, Foxtrot, and on GoPuff.
Do I bake them?
No, they are meant for snacking right out of the bag! Please don't bake them :)
Are they safe to eat raw?
Yes! Batter Bites do not contain raw eggs and are completely safe for consumption as is.
Are these food allergy friendly?
Batter Bites contain dairy and gluten, and are made in a facility where nuts may be present. You can view a full list of ingredients on each product page here.
Why batter?
Because we all know sneaking a bite of batter is the best part of baking. So we thought: how can we turn that magical moment into an easy, snackable treat you can feel good about eating any time of day? And batter bites was born!
Why are Batter Bites triangular shaped?
Because we're not one to follow the crowd. There are enough round bites out there and we thought it would be fun to switch it up!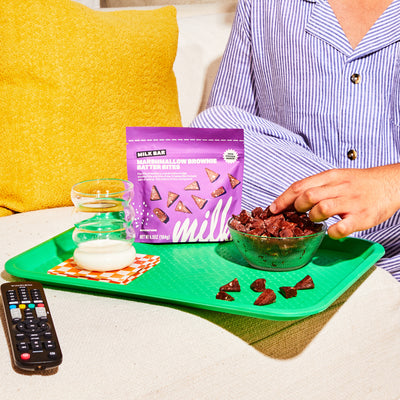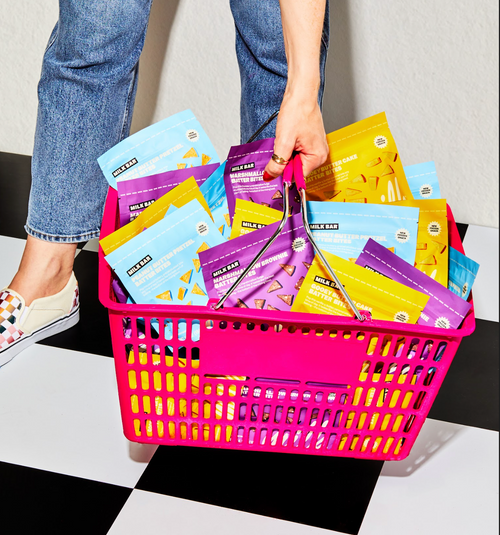 It's that lick the batter
off the spoon satisfaction
in a munch on the couch format