WANT MILK BAR ASAP?
Let's hear it for treats in your hands, in under an hour. That's right. In the select cities listed below & from our bakeries, we're offering same-day delivery. And we're adding new cities all through 2022.
Already know you're close to a Milk Bar bakery? Find your store further down the page and get your treats ASAP!
Where we're delivering same-day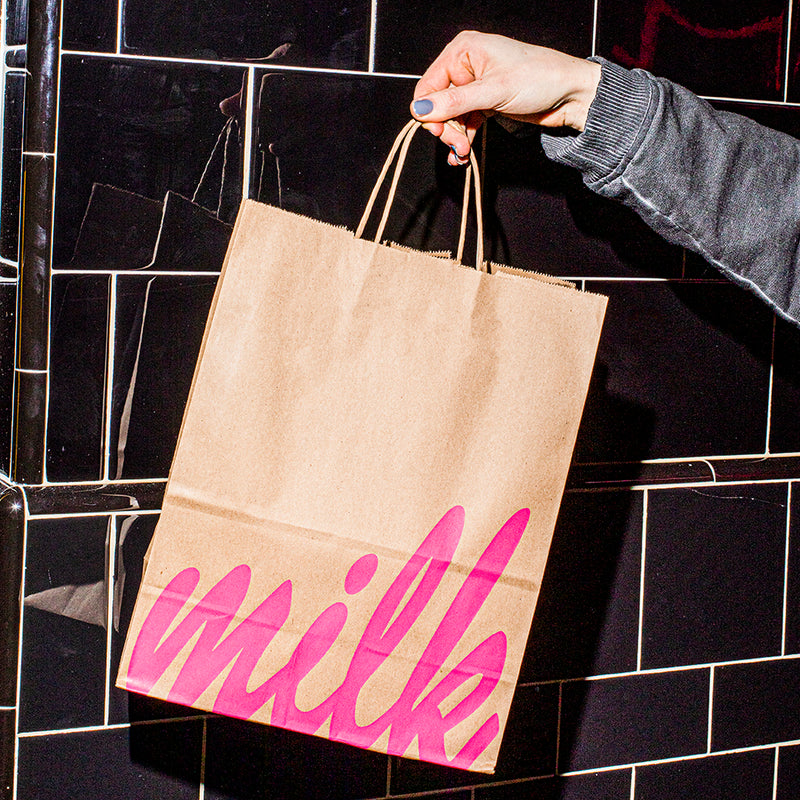 New York City Flagship
1196 Broadway at 29th St.
New York, NY 10001
Hours:
Mon - Thur: 9am - 12am
Fri - Sun: 9am - 1am

New York City
Los Angeles

Melrose Flagship
7150 Melrose Ave
Los Angeles, CA 90046
Hours:
Sun - Thur: 10am - 12am
Fri - Sat: 10am - 1am
Washington DC

Logan Circle Flagship
1525 15th St NW
Washington, DC 20005
Hours:
Mon-Thur: 10am-11pm
Fri-Sun: 9am-11:30pm
Boston (CLOSED)
@ Harvard Square
Hours:
As of 2/20/23 this location is permanently CLOSED
Las Vegas
@ The Cosmopolitan
3708 S Las Vegas Blvd
Eastside Tower, Level 2
Las Vegas, NV 89109
Hours:
Mon - Wed: 10am - 12am
Thur - Sun: 10am - 1am
Bellevue
@ Nordstrom
100 Bellevue Square
Bellevue, WA 98004
Hours:
Mon - Sat: 10am-9pm
Sun: 11am-7pm
BE A PART OF SOMETHING SWEET
You can be a part of this journey and work with the most talented people in the pastry industry.
Virtual Pop-Ups
Check us out on your favorite delivery apps in a city near you, for a limited time!
Redwood City
Also available for pick up at DoorDash Kitchen (1531 Main Street, Redwood City, CA 94063)