Personalized Milk Bar Pie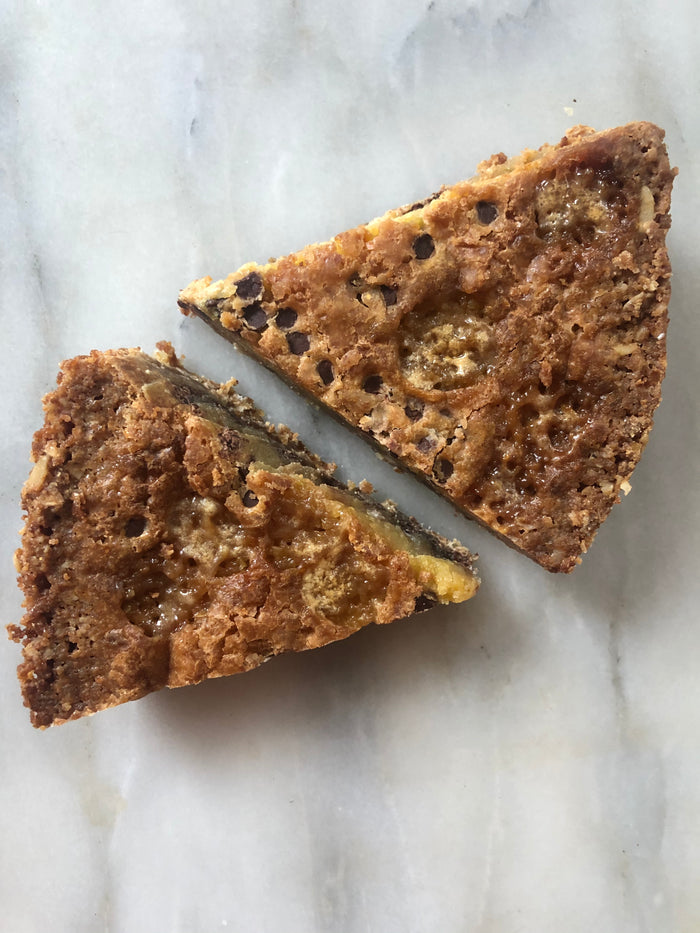 PERSONALIZED MB PIE 
Makes 1 10" pie
** this recipe is a cinch to double if you have big dessert eaters or want to give one away!
Bake Club Personalized Pie Crust 
1 sleeve Ritz crackers (110g), cookies, or your favorite crumbly treat  broken down by hand
1/4 cup sugar
1/4 cup milk powder
1 teaspoon salt
6 Tablespoons butter, melted 
Heat oven to 350F. In a medium bowl, stir all dry ingredients together until combined. Stir in melted butter to coat evenly. Press into 10" pie tin. Prepare pie filling below
Bake Club Milk Bar Pie Filling
¾ cup sugar
½ cup light brown sugar
2 tablespoons milk powder
2 tablespoons cup corn powder (flour works as a sub!)
¾ tsp salt
1 stick butter, melted
⅓ cup heavy cream
1 tsp vanilla extract
4 egg yolks
10x for dusting
½ cup of personality in flavor
In a large bowl whisk sugars, milk powder, corn powder (or flour) and salt together until combined. Mix in butter, cream, vanilla and yolks and stir to combine being sure not to mix aggressively- you don't want to aerate.
Choose your personality of flavor and decide whether you'll whisk in, swirl in or add to the top/bottom of your filling.
Fill the pie crust with your brilliant filling and bake for 15 minutes only. The pie should be golden brown on top but will still be very jiggly. Open the oven door and reduce the oven temperature to 325°f. (Keep the pie in the oven during this process.) When the oven reaches 325°f, close the door and bake the pies for 5 minutes longer. The pies should still be jiggly in the bull's-eye center but not around the outer edges. If the filling is still too jiggly, leave the pies in the oven for an additional 5 minutes or so.
Remove the pie from the oven and cool in the freezer to fully condense and lean into the magnificently dense and gooey nature of this pie!